Having a family – especially a growing one – means that choosing a car can be incredibly challenging, but is an important decision to make. The good news is there's a broad selection available – you just need to know what you're looking for. But don't stress – we've compiled a list of all the things you need to consider when buying your next family car.
Think to the future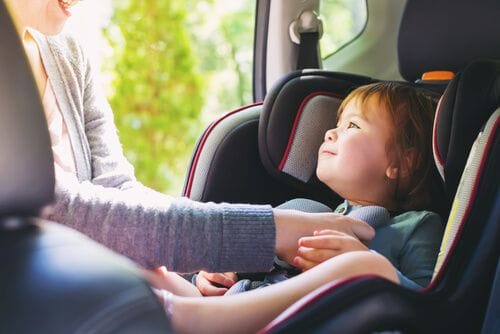 If you're planning to have additional bundles of joy in the family, whether human or furry, you need to make sure you think about your future needs. You don't want to invest in a smaller car that you love to later have to upgrade to something larger.
If you have a smaller family and just need a car to get from A to B, a classic family sedan might be your best bet. Butif you love packing up and going away for sports weekends, you're best to purchase a five or seven seater SUV with a little bit more room.
Budget
When purchasing a new family car, you'll need to know what is the best choice for your needs. It is going to be a significant investment, so you need to research and gather all the right information to make an informed
decision.
Having a family can be expensive, so it's essential to purchase a car that fits within your budget. Purchasing a car outright is the realistic choice, however if you choose to go with finance then you need to carefully consider other financial aspects such as fuel consumption.
New or Used?
Pre-loved cars can be just as good as a brand new car. Sometimes, if you're trying to be a bit more reserved with your budget, a used car can be the ideal choice. There are many great used cars available at great prices – check out our used car guide if you want a breakdown on what to look for!
Also consider demo cars – they're often a more affordable option and have had far fewer people drive them than a used car!
Design and Space
If you have a medium size family, a classic sedan will probably be ideal. But if you've got a larger family and a lot of junk to put in the trunk, a larger SUV like the seven seater Skoda Kodiaq is probably the way to go.
For families that want it all, and there are plenty of awesome design options available. SUVs are rendier than ever and a must have for families, with manufacturers constantly redesigning to combine design, practicality and performance.
Comfort and Technology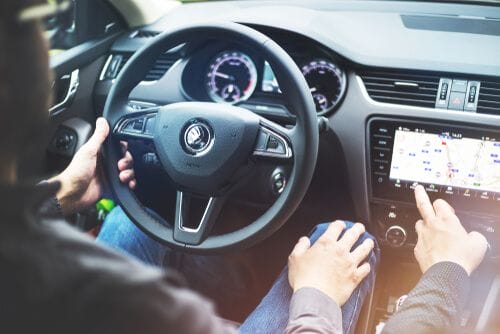 Comfort along with some additional fancy tech is a main focus for today's modern family, especially if you like the good life and the taste of first-class luxury. Many SUV trim levels come with standard heated seats, leather interior, Wireless Smartphone Connectivity and Wireless Charging. You can also enjoy virtual cockpits with even the driver's seat remembering your preferences. If you are needing premium comfort every time you get behind the wheel, you are going to need an awesome sound system you can put on full blast, and sing your favourite tunes with the family.
Consider your family's lifestyle. Do you take tons of road trips? Some of the best comfort and technology will be essential. Going from A to B? You might be totally fine with basic trim levels.
Storage
How much do you need to cart around? Do you take the kids to soccer practice every weekend? Are you taking frequent family trips with camping equipment in tow? Or do you have a furry friend that needs space to roam around in the cabin? All of these things need to be considered when considering what to look for in a family car.
If you have a lot of bits and bobs, also consider in-cabin storage solutions. Some family cars come complete withstorage compartments to stash your sunnies, mobile phone and more. Multiple cup and bottle holders are a must for hot days or longer trips, and you can even get cooled glove boxes to throw the kids sweets in.
For the kids in the back you are going to need multiple storage areas throughout and in the cargo area or it will end up looking like a tip by the time you get to your destination. Remember, the bigger the SUV, the larger the storage space will be. Even if you do not have a large family but carry lots of equipment, you'll still need space.
No matter the size of your family, it's better to have more storage space, than not enough. Today's clever designs provide creative storage spaces and innovations to ensure you'll have everything you need within arms reach.
Passenger Seating
A must for mum and dad up the front are electronic, adjustable front seats and enough room to put the seats back for naps. USB connections, wireless charging docks, smartphone compatibility, and everything else you might need to make your life a little easier needs to be in easy reach.
Seating needs to be practical, especially if you plan to travel for more than a few days, and you are going to need the good amount of space, to keep the kids far enough away so they don't annoy you too much.
Boot Space and Storage
When it comes to boot space, SUVs offer much more room than smaller models. Even with the seven seats in use, you'll get more space to play with, and if you fold all seats away you'll get massive space. Most SUVs have more than enough space for families, and they just keep improving every year.
Safety and Features
The safety features available today are extensive, as manufacturers and scientists find better ways to keep you and your family safe on the road.
From front assist with either city emergency brakes or multi-collision brakes, to fatigue protection, side assist with blind spot detection, lane and traffic jam assist, airbags for every passenger seat, rear view cameras, rear parking sensors, and more.
Child Seat Compatibility
Now, what would a family car be if it didn't have child compatibility seats? The most important thing to know about child seats is that they must pass rigorous safety testing and have valid certification to consider them safe. We like the ISOFIX child fittings on the outer rear seats with top tethers, which come as standard fittings in the Skoda Octavia
and Skoda Kodiaq models.
Engine and Fuel Consumption
Does the car you're looking at have a good fuel economy? Is it environmentally friendly? Does it have enough oomph to get you where you need to go, and cart around all the junk that will inevitably end up in the cabin with your kids?
Something to consider when making that final model choice.
Start Your SKODA Experience and Become Part of The Family
Come and visit the Perth City Skoda showroom to test drive our top family picks, the Skoda Octavia and Skoda Kodiaq. Belt up and get ready for the SKODA experience of a lifetime!